---
Leads
Mihir Sheth
Game Director
USC – Viterbi School of Engineering
Mihir, or the Beast from The Middle East, is an enthusiastic and passionate senior in the Computer Science/Games program at USC, and team lead on Blink. The combined internship experiences of working at Atari in production and Microsoft Studios as a technical designer make him versatile and proficient in many different aspects of game development. His key strengths are in systems design, team management and leadership. He is often mistaken for Disney villains Scar and Jafar, and has had awesome facial hair since birth. Mihir loves Tool, spirituality, and everything that teleports.
Email: mihirshe@gmail.com

Michael Chu
Producer
USC – Interactive Media Division, Marshall School of Business
Michael hails from the distant and mystical lands of Northern California where he grew up on the wonders of fantasy and science fiction novels, way too much Star Wars (if there is such a thing) and video games.  He moved to Los Angeles to study both Interactive Media and Business at the University of Southern California.  As Blink's Producer, he oversees the production schedule and helps manage the team.  Michael has also worked at Disney Online TV, where he developed mobile sites, critiqued games, and developed new game proposals.  In his spare time, Michael still enjoys playing games, reading novels, and watching movies on a rainy day.
Email: michaelchu.games@gmail.com
Portfolio Site: www.michaelchugames.com
---
 Design
Sam Farmer
Designer
USC – Interactive Media Division
Sam Farmer is the lead designer on Blink and a creative director with extensive experience in building digital and physical games. He is also a Senior studying Interactive Media at the University of Southern California where he seeks out forbidden rooftops by night and takes a few classes during the day. When he's not busy globetrotting, discovering the best restaurants in LA, or playing every game he possibly can, he finds himself driven to use his passion for edgy ideas, unique solutions, and creative leadership to create breakthrough games.
Email: sfarmer@usc.edu
Website: colabgames.com
Max Grossman
Combat Designer
USC – Interactive Media Division
Max Grossman is a senior studying Interactive Media and Business Administration at USC.  Max designs the combat experiences for Blink, crafting AI Behavior Trees, developing new enemy types, and building dynamic levels for the magic to take place.  When not working with the wonderful Blink team, Max spends his time playing and spectating competitive video games (E-Sports is here!).  Outside of gaming, Max loves spending time with his family, skiing, and golfing.
Travis McLain
Designer
USC – Interactive Media Division
Travis "Polar Bear" McLain grew up in the frozen tundra known as Maine. After creating cavernous frozen forts and organizing snowball warfare, he decided to study game design at USC's Interactive Media program where he is currently a junior. Travis has been focusing on level design since joining the Blink team. When not seen wearing a t-shirt and flip flops in freezing weather or crunching on games, Travis can be found playing games, rocking out on the bass, and snowboarding.
E-mail: travisjmclain@gmail.com
Website: travismclain.com

Edouard Lorenceau
Designer
USC – Interactive Media Division
Edouard Lorenceau is an international student in USC's Interactive Media Division. He is currently a Senior and he loves Game Design. When he's not busy blocking out the levels so things can teleport properly, he's doing silly stuff like Tap Dancing, Ballroom Dancing or playing piano! He likes system design, and has had a big library of games to pull from in the past. Then, college happened.
Email: Edouard.Lorenceau@gmail.com
Website: http://edouardlorenceau.wordpress.com/ 

Asher Vollmer
Systems Designer
USC – Interactive Media Division
Asher can, to this day, tell you the solution to every puzzle in every LucasArts adventure game that he's played since childhood. At some point in his life it made sense for him to start making video games and so he ended up helping found a game company called The Odd Gentlemen and then attending USC in that order. When he's not occupied with jamming out prototypes he keeps busy by going out dancing and exploring the nooks n' crannies of Los Angeles.
---
Engineering

James Cramer
Lead Engineer
USC – Viterbi School of Engineering
James Cramer is a handy man of sorts. A man of many talents (most useful, some not), Mr Cramer spends the majority of his skills and efforts making and fixing all of the games. When not cranking out code or pumping his APM micro-ing engineers as Technical Lead of Blink, James can be found in the corner juggling fruit, on stage playing guitar, or picking the locks on important looking doors. No need to worry, though, as James is sworn to use his vast array of super powers solely for Good and to make kickass video games.
Email: cramer.jay@gmail.com
Website: http://cramerwithac.net

Jonathan Culp
Lead Technical Artist
USC – Viterbi School of Engineering
Jonathan Culp was rescued at the age of two from a derelict Russian cargo vessel in the deep arctic. The only survivor on a crew of over 200, he was found swathed in rich furs at the keys of the on-board navigation system, compiling code. He now lives in Los Angeles and is enrolled as a Master's student in USC's Computer Science Program. An eager collaborator and beastly programmer, he prefers working in the areas where science and art meet. On Blink he acts as Lead Technical Artist and can be found up at all hours designing blend-trees, creating rag-dolls, or troubleshooting various pipeline problems.
Email: jonathanculp@gmail.com

Patrick Fay
Systems Engineer
USC – Viterbi School of Engineering
Patrick is an awesome senior at USC majoring in Computer Science (Games of course!). He makes games, mostly with Jay, and loves hammering out fun gameplay systems. A multiplayer monster, he masters any FPS he can get his hands on, and carries the Blink team so hard in League of Legends that it hurts his back. He fathered the Blink camera code, an ambitious endeavor, given the player TELEPORTS. He's also responsible for the team's terrible puns… Don't BLINK – or you might miss him (GOT 'EM!)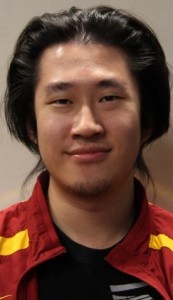 Waylan Wong
Systems Engineer
USC – Viterbi School of Engineering
Waylan is an old man studying Computer Science with a concentration in Games at the University of Southern California. He is the Sound and Visual Effects Engineer for Blink, making things blow up, crackle, and otherwise melting your face off. When not blinking around, he can be found enjoying a good FPS, eating, and working on other projects – all at once. ¯\_(ツ)_/¯
Email: wong.waylan@gmail.com

Sean Boocock
Systems Engineer
USC – Viterbi School of Engineering
Black holes seem like a cool subject, no?  While most of his friends had life aspirations closer to home, Sean Boocock had his eyes set on the "Billions and Billions of Stars."  A math and physics double major at Georgetown later, he figured out that real physics isn't all that its coffee-table book presentation makes it out to be.  A move to the philosophy of physics left Sean rethinking the whole being an academic thing in general.  So Sean made the logical next step: start programming games!
Sean has found his life's calling in programming for games since starting in USC's Computer Science Masters program.  He likes writing engines, developing tools, and long (random) walks on the beach.  He has worked professionally developing tools for game/game related applications and will be joining EA's Victory Games studio in 2012, helping to usher in a next generation of strategery games.
Email: Sean@seanboocock.com
Website: seanboocock.com
---
Art
Lindsey Laney
Art Director
Art Center College of Design
The Lindsey (Laneyis Lindseyus), when not a student of Entertainment Design at Art Center College of Design, is Art Director on Blink. The Lindsey enjoys short walks to the coffee maker, long discussions about tiny details, and making all kinds of stuff look awesome. When she is not guiding her minions or creating art for Blink, she can most likely be found dissecting movies and video games and studying their parts. The Lindsey can be recognized by the tools necessary to her survival — a sketchbook, laptop, and tablet — or her preferred method of ornamentation — unusual shoes.
Ryan Sullivan
Lead Environment Artist
Gnomon School of Visual Effects
Ryan Sullivan is an independent artist who is striving to balance digital content consumption with digital creation. He has a profound interest in the independent game space and aspires to be an art director at a challenging and creative studio.
Email: adwyn.rmsulliv@gmail.com
Website: rmsulliv.blogspot.com
Adad Morales
Environment Artist
Gnomon School of Visual Effects
Adad Morales is an inspiring artist hopes to join the ranks of big name studios, growing up with games such as Starcraft and Warcraft, the cinematics division of videogames has caught his eye from a young age, and hopes to become part of it in the near future. Adad loves competitive multiplayer gaming and music production when hes not drilling away at models and renders. He's also the DJ at his school and loves the electro house and dubstep music scene.
Website: adadmorales.blogspot.com

Kevin Duong
Environment Artist
LCAD – Game Art Major
Kevin is a 3D Prop / Environment Artist from the Laguna College of Art and Design. He is an ambitious and adamant worker, who is passionate in both making and playing games. With a strong technical background, artistic strength, and great communication skills, he is a competent addition to any production team.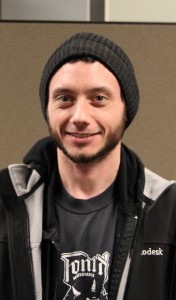 Matt Zelli
Environment Artist
Gnomon School of Visual Effects
Weapon of choice: Stylus
Email: matt@polycut.net
Website: www.polycut.net

Lilienne Chan
Concept Artist
Gnomon School of Visual Effects
Lil is an aspiring Concept Artist/Designer. Specifically, she loves designing an assortment of things for video games or film; environments, props, characters, creatures, what-have-you. Even more specifically, she loves designing this assortment of things for solid, thoughtful stories since these narratives are what initially inspired her to draw and paint. When she is not in her drawing cave, she enjoys concocting very creative (and sometimes highly elaborate) solutions for problems that range between the reason some life forms evolve to correctly toasting bread. She also delights in puns, watching movies, cooking, gesture drawing, anatomy studies and most of all playing teh video games.
Portfolio: portfolio.lalalichan.com
Blog: lalalichan.blogspot.com
Email: lilienne.lj.chan@gmail.com

Mitch Miller
Concept Artist
Gnomon School of Visual Effects
Mitch, also known as BIGDIRTYmitch to those he's owned online, is a concept artist on Blink. Driven to the entertainment industry by Pixar films and games like Metal Gear Solid, he enjoys all aspects of design whether it be a character, prop or complex environment. When not creating concept art he enjoys partying with friends, writing his own stories, watching movies and playing video games. Mitch loves logic, color, well-thought out stories, late night drives and awaits the day when he can grow a big beard.
Email: mitchmiller90@gmail.com
Portfolio: http://mmconceptart.blogspot.com/

Justin "Goby" Fields
Concept Artist
Gnomon School of Visual Effects
Aaron Sims Company
Justin is a concept artist from the Gnomon School of Visual Effects, and currently works in the Film and Game industry at Aaron Sims Company. When he isn't working on 20 projects, he enjoys movies, playing with his 3 dogs, and working towards 10,000 hours.
"A good hockey player plays where the puck is. A great hockey player plays where the puck is going to be."
– Wayne Gretzky
Email: Justingobyfields@gmail.com
Website: http://jfields217.cghub.com/
LinkedIn: http://www.linkedin.com/in/justingobyfields

JD Cerince
Character Artist
Independent
 JD is a 3D Character artist and graduate of the University of Advancing Technology. He worked with Mihir and Lindsey, assisting in the design and creation the Iris 3D Model. He specializes in next-gen character art and has worked on the Fallout New Vegas franchise with Obsidian Entertainment. His passion is working along side creative developers to produce high quality art for immersive games.
Website: mrbrownjd.com
Email: jd@mrbrownjd.com
David Woo
Character Artist
LCAD – Game Art
"David is a character artist from the Laguna College of Art and Design. Obsessed with how things work, he is constantly studying anatomy, building 3D models, sculpting digitally, and drawing. Always on the look out for projects to work on, he is resourceful and quick to adapt. For him, game art is not a job, rather a lifestyle."
Website: davidwoo77.blogspot.com
Email: woo.art.77@gmail.com

Jack Liu
Animator
Gnomon School of Visual Effects
Jack is an animator on Blink. He creates key frame animations for in game characters using Maya. Jack studied animation at ianimate and Gnomon.  He is fascinated by bringing cg characters to life through animation.  When Jack is not animating, he can be found doodling, eating BBQ chicken pizza at CPK or playing League of Legends.
Email: jackliu.cg@gmail.com
Portfolio: www.jackcg.com

Richard DeForno
Animator
Independent
A character animator and recent Animation Mentor graduate who is currently based in Los Angeles, CA, Richard DeForno is thrilled to bring his skill & passion for dynamic character animation & storytelling to the sci-fi universe of Blink and the talented team behind it.
When not animating, he enjoys drawing and learning digital painting & sculpting. A native of the Philadelphia area, Richard lived and worked in Shanghai, China for 6 years after graduating from the University of Pennsylvania and is a fluent speaker of Mandarin Chinese.
website: www.d4no.com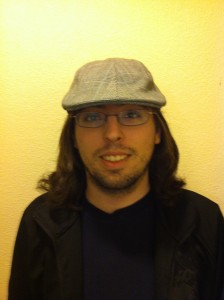 Paul Cano
VFX artist
Art Institute of California
Paul is an FX artist who graduated from the Art Institute of California – Los Angeles. When not playing around with particles or shaders, you can find him dissecting the games he is playing, trying to figure out what makes them good. Always aiming to bring in the best of both worlds of effects: Creativity of design while holding the player's suspension of disbelief for the world around them. If you get past all the lame puns you may just find yourself having a good time.
Website: PaulCano3D.com
E-Mail: PaulCanoFX@gmail.com
---
Sound
Gareth Coker
Composer
Independent
Gareth Coker is a composer for film, video-games and commercials, who most recently composed an original score for Digital Arrow's 'inMomentum'. Currently he is working on an unannounced title for Moon Studios / Microsoft, that will feature a full live orchestral score. In addition, he continues to work on other independent games, including Primal Carnage, and The Spire.
Email: Here
Website:  http://www.gareth-coker.net/

Tyler Gunderson
Sound Designer
USC – School of Cinematic Arts
Tyler has always loved movies and video games. When he realized he could be part of the process that creates them he jumped at the opportunity and was fortunate to find the Blink team. Tyler is currently pursuing his MFA in Film Production at USC's School of Cinematic Arts.
Email: tyler.gunderson@gmail.com
Kimberly Patrick
Sound Designer
USC – School of Cinematic Arts
Kimberly Patrick is a graduate student at the University of Southern California, pursuing a Master's degree in Film Production with a concentration in sound. Since her time at USC, she has worked on numerous short films in the sound department. "Blink" is her first involvement in Interactive Media, and she hopes to work on more projects of this type.
Email:  kimpat612@gmail.com
Website:  www.imdb.com/name/nm3820864/